There has been a massive increase in the freelance
economy, making it easier than ever to hire a freelancer or
put yourself up for hire. However, if you are considering
working as a freelancer, it is not really a straight path to
freedom. This typically lies in hiring freelancers to do the
work for you as opposed to doing the work yourself. The
difference in mentality between an employee and an
entrepreneur is quite significant. At best, you will be an
extremely well paid employee, and it can take a long time to
get good ratings on various freelance sites.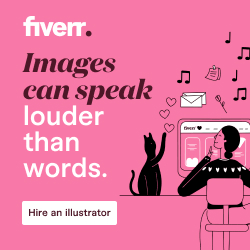 But it is entirely possible to hire freelancers to complete jobs
that you do not like to do. In order to be successful, it is
necessary to leverage the skills of other people as much as
possible. And the most efficient way to do this is through
freelancing platforms. There are freelancers with a huge
range of skills for all kinds of budgets. You can hire them on
short-term contracts so you don't need to manage full-time
employees. Virtual assistants can be invaluable in terms of
completing basic tasks for a very competitive rate.

The biggest freelance site in the world is known as UpWork.
There are a number of established (and new) freelancers for
hire. The benefit is that you can choose a freelancer that
specializes in the task you need to get done, whether it is
search engine optimization or application development. You
can run an entire business using freelancers, which has an
incredible amount of benefits.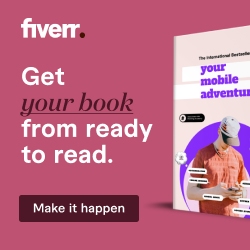 For example, there are writing
companies who focus exclusively on sales and marketing.
They get the work and have a near infinite work pool of
freelancers who they hire on a weekly basis. They are
constantly hiring on UpWork. The owners of these
companies do not have to worry about insurance or payroll
or training of the freelancers. It is an amazing business
model that is replicated not just in the content industry but in
software, support, and a number of other sectors. All things
considered, freelancing just makes the world more efficient
for everybody.

Ultimately, if you want to stay ahead, you will need to hire
freelancers to get the job done, along with making use of the
many automation tools that have come onto the market. The
advantages of both have become too big to ignore.
Freelancers and automation tools are invaluable assistants
for your online success.
Set Your Business Up For Success
Want to make this your most successful year yet? Make sure to cover all your bases. Focus on what you do best and find experts for all of the rest. Fiverr is a great place to find professional help in every field imaginable. Have countless to-dos? Fiverr's freelancers can be counted on to do them all. On time and on budget.

Wondering where to start? Here are your 3 steps to business success:
1. Build a Better Brand
Want a brand that earns your customers' trust and loyalty? Don't confuse them with a bland brand.
Create a standout brand across every aspect of your marketing: Brand your logo, your website, your app, your social media.
You get the picture. (but make sure that picture looks good)
Get a world-class logo design

Design your social media to reflect your brand

Tailor your web and mobile design to fit your brand
2. Grow Your Customer Base
They're not going to walk in your door if they don't know who you are. Catch them while they're browsing the Internet at home. Pop up on mobile while they're walking around town. Whatever it takes to reel them in.
Pump up your presence online with these easy fixes:
Boost your social media marketing (SMM): Target your ideal customers and appear in their social media feeds.

Level up your search engine marketing (SEM): Pop to the top of the search results with your targeted ads.

Step up your SEO: Rank first on Google search results and get the attention your brand deserves.
3. Stay Ahead of Your Digital Game
To keep pace with the latest digital trends, you have to keep up with the times. This means you need to give your users what they demand.
Constant content updates: Who wants yesterday's news?
Short, engaging videos: Your customers crave them.
Seamless user experience (UX): Because no one wants to waste time looking around your site for info when they can find it elsewhere faster. A clean, user-friendly user interface (UI) can clean out the clutter and make your users even more engaged.
Stay ahead of the pack with:
Website Content

Short Video Ads

WordPress Site Building
Everything your business needs is just 3 steps away!
Learn more about how to build and grow your business with
Fiverr Business Guides.